Hip Turn and Tuck the Tailbone
Hi, Dave Cahill here with Cahill Golf. I am at the Cimarron Golf Resort here in beautiful Palm Springs. Today I am going to talk about increasing the consistency of shot making at address. Make this small little change at address. Bend the knees slightly, then tuck the tailbone a little bit. Why do this? It helps us to turn the hips instead of slide. Do it so the hips rotate around and back rather than slide side to side. Swaying the hips is a cause of shot inconsistency.
An effective golf stance position includes tucking the tailbone. A tucked tailbone makes it easier to properly rotate the hips on the backswing.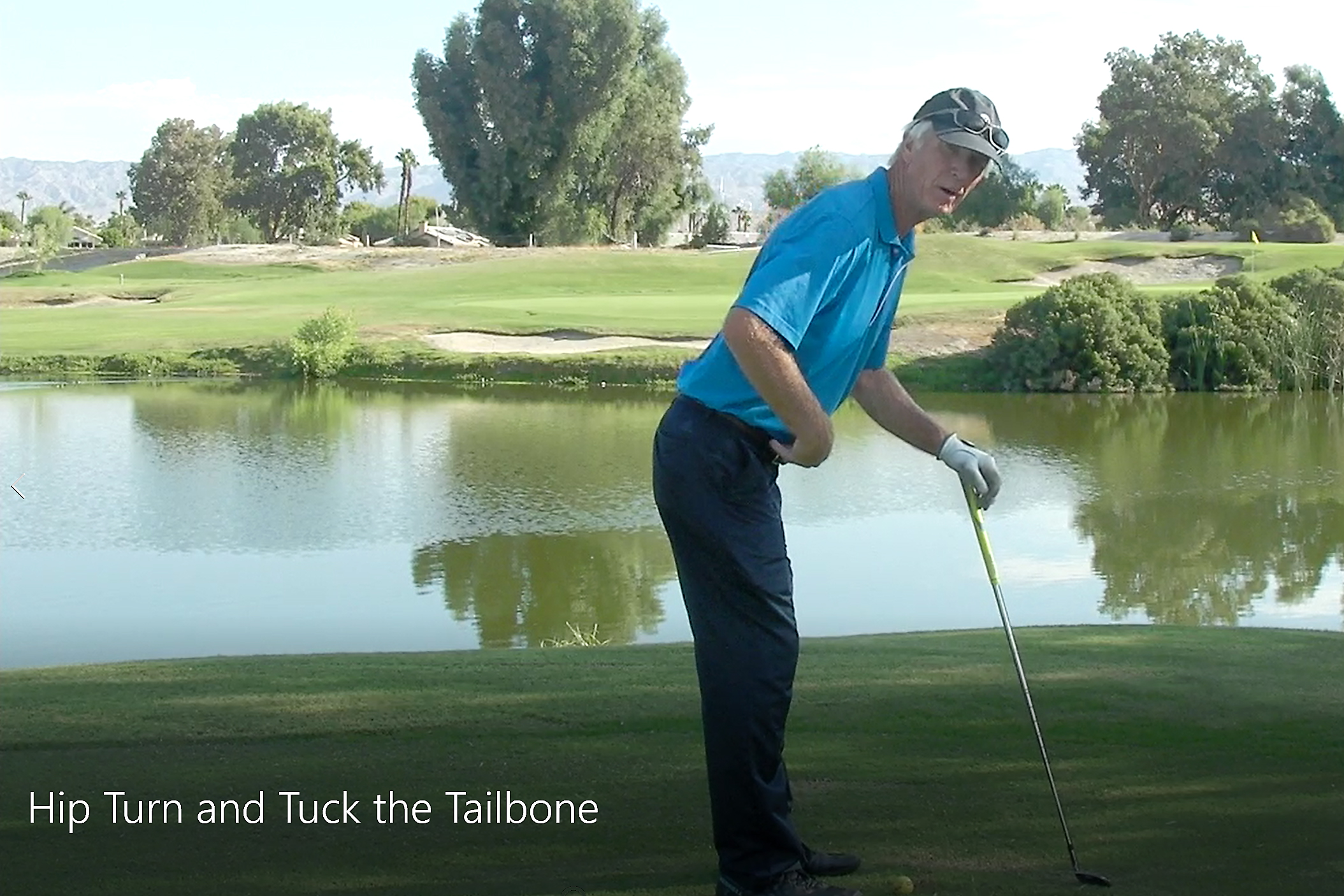 At Address:

• Take your stance.

• Bow over at the waist.

• Bend the knees slightly.

• Tuck the tailbone in.

• Ready to go.
PGA Instructor Mike Cahill and PGA Master Instructor Dave Cahill are here to help you play better and enjoy the game more. Please come see us in Palm Springs CA or Stillwater MN for golf lessons or visit us for a Palm Springs, CA or Las Vegas, NV Golf School.
PGA Instructor Mike Cahill 612-501-9015 [email protected]
PGA Master Instructor Dave Cahill 952-994-0387 [email protected]