Greenside – Putter or Wedge?
Hi, I am Dave Cahill here with Cahill Golf. Today I am at the beautiful Paiute Golf Courses in Las Vegas, Nevada. The question today is, If I am greenside, is it better to use a putter or a wedge to get to the pin? Much depends on the grass. Ask yourself; Is it thick? Is it long or short? If the situation allows I recommend use a putter as it is the easiest club to hit.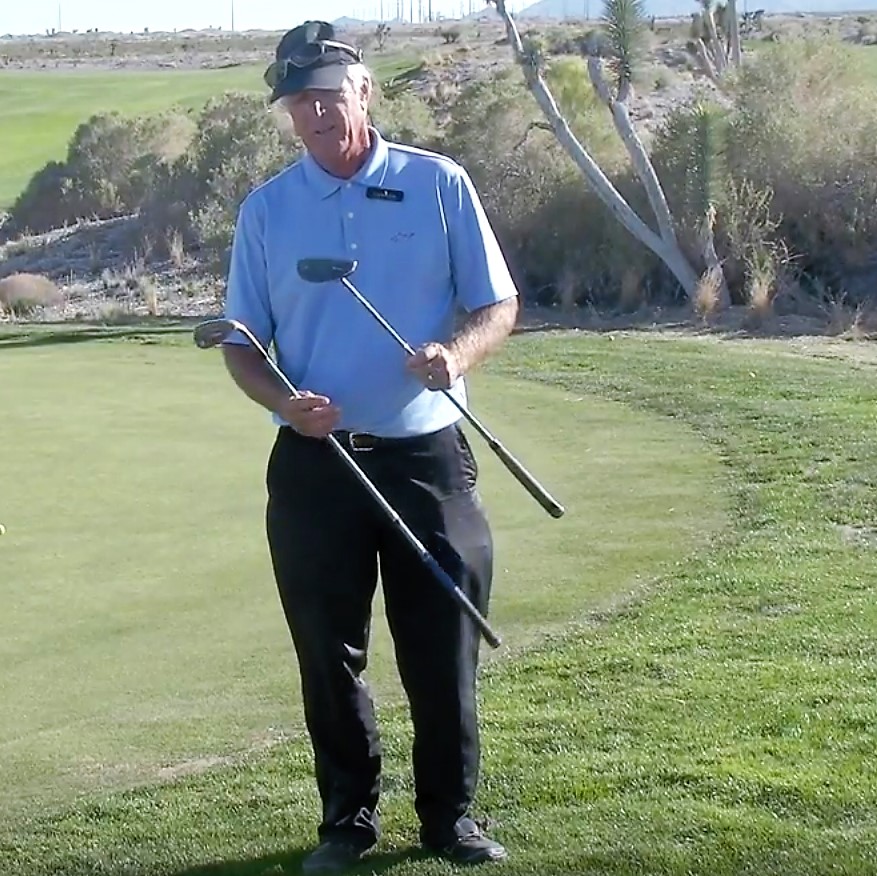 One way to determine the quality of the grass is to take some golf balls greenside and try putting to see if the ball rolls easily through the grass. Also, try your wedge to see if using it greenside would be the better choice. In my case, I have quite a bit of grass in front of me, I would like to use my putter but I also notice the grass is very lumpy. I will try my putter to see what happens. Well, I did make it through the grass, but the ball jumped and hopped to make it. I did feel I had control of the club and ball. Next I will try my wedge to determine which club will create the better shot. I will use my 56-degree wedge for the test. Well, I get it up over the grass with my 56 and I have a little bit more control with the height on this downhill lie. Had it been a flat lie I think I would have used the putter. The best way to find out is to experiment on the course you are playing. Notice the quality of the grass, your lie, the slope of the green and your comfort/skill level with each club. Find out what works for you.
PGA Instructor Mike Cahill and PGA Master Instructor Dave Cahill are here to help you play better and enjoy the game more. If you would like to learn more about greenside shots please come see us in Palm Springs for golf lessons or visit us for a Palm Springs, CA or Las Vegas, NV Golf School.
PGA Instructor Mike Cahill 612-501-9015 [email protected]
PGA Master Instructor Dave Cahill 952-994-0387 [email protected]