Hi, Dave Cahill here with Cahill Golf. Today I will talk about your golf forbidden zone. What do I mean by that? The forbidden zone is an area on the course where you don't want to play shots.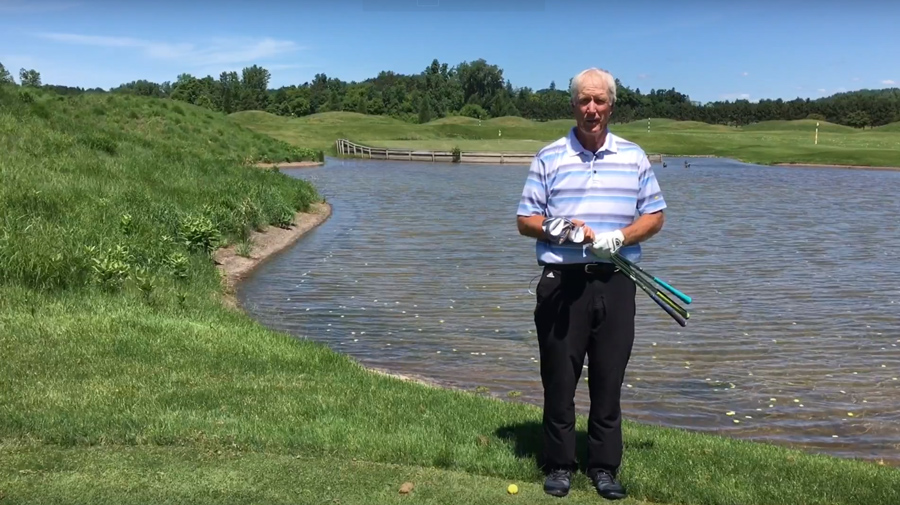 I am holding my wedges, four of them. I can take a full swing and hit 80, 90 100, 110, 120 and up. But what happens when I get below 80 yards, into 70, 60, 50, 40, 30 and 20-yard shots? I don't have a club that I can take a full swing with. I will have to invent a swing for each one of those yardages.
With my full swing I know the wedges in my hands will all go 10 yards apart. But, it will take significant skill and practice to hit precision partial swings to 70, 60, 50, 40, 30 and 20 yards. This is the forbidden zone! Try not to enter it. If you can hit a shot that lays up to 80, 90 or 100 yards out, do that. Or, if you can get it to the green or very close to the green do that. But, avoid your golf forbidden zone.
PGA Instructor Mike Cahill and PGA Master Instructor Dave Cahill are here to help you play better and enjoy the game more. Please come see us in Palm Springs, California for golf lessons or visit us for a Palm Springs, California or Las Vegas, Nevada Golf School.
PGA Instructor Mike Cahill 612-501-9015 [email protected]
PGA Master Instructor Dave Cahill 952-994-0387 [email protected]