Golf lessons should be enjoyable
What sets Cahill Golf Instruction apart?
Exceptional instructors you can trust, communicate with and relate to who possess the skills and tools to get you where you want to go.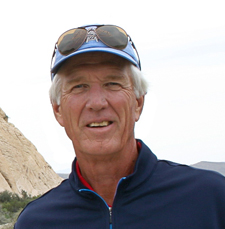 PGA Master Professional Dave Cahill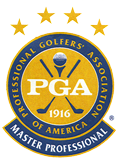 Cahill Golf Instruction
Cahill Golf is Father/Son team Dave & Mike Cahill. Together they have 50 years of experience as PGA instructors.
Teaching private golf instruction, playing lessons and golf schools in
Palm Springs CA, Las Vegas NV & Stillwater MN.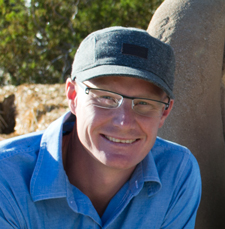 PGA Professional Mike Cahill
I'm extremely happy with the golf instruction I've received from Dave Cahill. I've taken a few lessons from Dave and my ball striking has improved dramatically. My distances have increased, I'm hitting more greens in regulation, and my scores are dropping. My goal is to become a single digit handicap and I'm confident I will reach my goal with instruction from Cahill Golf.
Mark Abbot
After viewing my golf swing from your email, along with your professional instruction on the areas of my swing that needed improvement, I was able to see where I was breaking down in my swing. Also, by using the tips you provided, I was able to shore up my swing flaws and start shooting better scores on a consistent basis. Thanks for all your help and I look forward to the next time we meet. Mark Gotcher
My recent lessons have made my game much more enjoyable and I am able to make corrections as I play. I appreciate your professional, courteous method of golf instruction. With the use of your video analysis, my flaws jumped right off the screen. A special thank you for the generous time and the "follow up tips" around the practice area that you provide as you make your rounds. After 3 weeks I am hitting my short and long shots with confidence and accuracy. Thank you. Ray Grant
I am a 66 year old woman, who took up golf just 3 years ago. I have had on-going golf instruction from club pros in both Canada and the USA. I recently (November 2010) had the wonderful opportunity of getting private golf instruction from David Cahill at Cimarron golf club in Palm Springs, Ca David gave me some simple drills that have absolutely helped my game. He used state of the art video equipment and methods, as well as a kind and patient approach to teaching golf. If I lived in Palm Desert, David would be my full time coach.
Betsy Spiers
Thank you for the time, patience, and expertise you put into my golf game.  Your lessons certainly improved my game.  I shot an 85 and an 86 after our lessons were completed this Spring.
I spend my summers in Western Washington and have enjoyed a new found respect from others for my game.
The ball contact is vastly improved and I'm sinking  many more putts.
Bob Slettedahl
My wife and I were in Palm Springs for only a few days and took a lesson from Dave Cahill.  I am an experienced, senior golfer with an 11 handicap.  I had been pulling my shots.  Using video review, Dave showed me how I had been starting my hands too early at the top of the back swing, causing an outside-in path on the downswing.  Went out after the lesson and shot a 79!  Dave also worked with my wife on some basic swing flaws and she showed improved and more consistent contact.  We really enjoyed Dave's easygoing, keep it simple approach.  We felt his golf instruction was a great value and have stayed with us since then.  Next time we're in Palm Springs we're going back for a refresher. Con and Marilyn Leonidas
Dear Dave, I want to thank you for teaching me the eight golf lessons these past 3 months. I appreciate your gentle approach and your ability to find a nugget that will get me to understand and remember the lesson. You have a wonderful teaching gift . I have had several golf lessons before from other teachers, however you are by far the best teacher I have ever had. I also appreciate how you will give a pointer here and there after the lessons while I am practicing on the range. This is above and beyond your obligation. Denis Palmier
In one session with you I was able to establish an error in my swing that has made a significant difference in my ability to make the swing that gives me the confidence and mental picture I need. Thank you for the insight. Dwight Staffelbach
Dave took me back to the basics that had worked for me in the past. He gave me some very simple swing thoughts and drills which have had a positive impact on my game. I would not hesitate to turn to Dave for future golf instruction. Gay Hall
A few weeks ago four of us trekked off to Palm Springs, California to attend a three-day golf school. We decided to enroll in the Cahill Golf School where our teacher was Mike Cahill. There were just the four of us in the class. It was nice being only with people you know.
Speaking with and for my friends, we would all recommend the school. Mike coached each of us based on our individual abilities. He didn't try to make us all do the same thing i.e. it wasn't a cookie cutter approach.
We had videos taken of our swings at the beginning and end of the school and we have those videos to watch now that we are home. We can continue to ask Mike questions and if we have trouble, we can take a video and send it to him and he'll help us from afar. Now that's service. barbstruestories.com
Barb & Friends